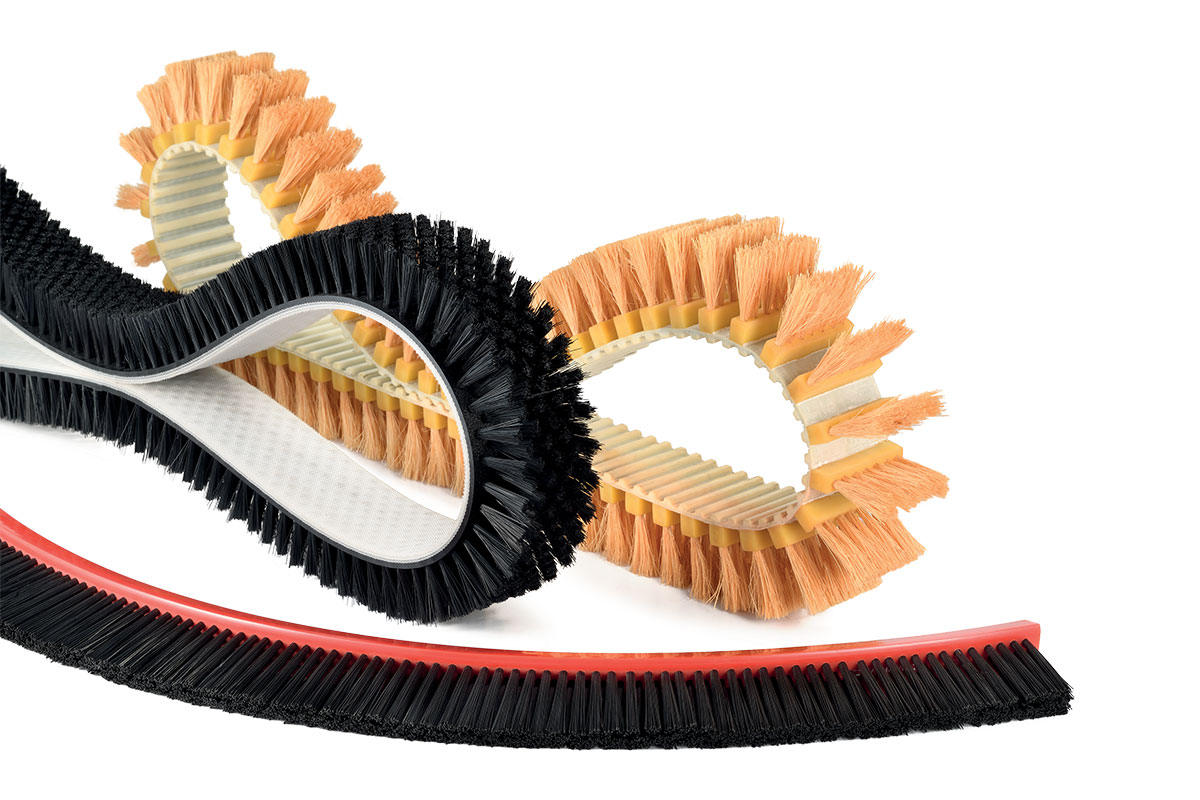 Belt brushes are particularly useful for dry cleaning and conveying delicate parts.
The transversal brushing with respect to the progress of the product guarantees a high degree of microfinishing and gives the processing a higher process speed. Our company proposes different types of belt brushes:
Vee-belt brushes
They are the ideal solution when there is not enough space; They can be supplied in both open-ended and endless versions.
Belt brushes
They guarantee the safest way for the transport of heavy or delicate manufactures; They excel in cleaning and thanks to their extended surfaces they allow with a soft pressure to achieve optimal results even in critical cases.
Toothed-belt brushes
They have the same qualitative standard and applications of vee-belt brushes and belt brushes with more the peculiarity of toothing that allows the respect of the synchronism thanks to the construction step of the belt itself.